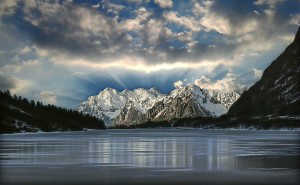 Stan has been on various TV and Radio Programs around the U.S.
Stan's work has been published in various newspapers, websites, and other national publications.
"A Layman's Guide To Managing Fear" has over 400 positive reviews and counting on Amazon and Barnes & Noble.
Stanley is the proud winner of

The Evan Carmichael Elite Author Award.

Stanley is a celebrity editor/writer for a popular magazine in Hollywood. This magazine interviews popular celebrities for its publication.

Mr. Popovich has a very large presence on the Internet

. Use any of the major search engines and do an internet search for "Stanley Popovich" to see his latest contributions.
Here Are Some of the Several 100 Reviews Stan Received
This book is a gift for anyone helping others to deal with fear and grief, or who is dealing with it themselves. From my perspective 98% of our patients and their families will benefit from this. – Matthew Gould
This book is an excellent read covering counseling, psychology and an element of spirituality.
This book is concise and exciting. I fully recommend anybody purchasing this book as it gives people an insight and awareness of the power of ' fear ' and conquering it. An absolutely brilliant book! – James Ward
Today's mental health professional recognize the value of homework. This would also serve as a good resource for professionals to give to clients for between session homework or post-treatment reminders. – Lynn Hazard
I like that Stan combines various methods and even tells us how we can combine the methods for a comprehensive list of suggestions. – Anne Cuthbert