You may have seen or heard Stan discussing his book on the television and radio.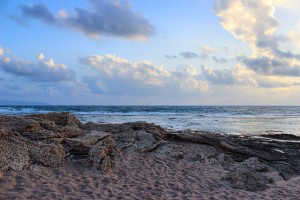 Here is an extensive list of
Stan's most recent television and radio appearances.
Mr. Popovich is available for interviews with the media and other public engagements.You can email Stan at
stanpop822@gmail.com
or call his cell at 412-430-2807.
Television Appearances
WYOU-TV (CBS)
Wilkes-Barre, PA
WYTV-TV (ABC)
Youngstown, OH
13WHAM-TV (ABC)
Rochester, NY
Ed McMahon's Lifestyles Live: Universal Studios
Orlando, FL
ABC Radio Network: The Touch
Dallas, TX
Fox News Radio 600 KCOL
Loveland, CO
1590 AM The Connection
Ventura, CA
1220 WLPO AM Radio
Oglesby, IL
1150 WIMA AM Radio
Lima, OH
1340 WGAU AM Radio
Athens, GA
1420 WIZM AM Radio
La Crosse, WI
KGLO AM 1300 Radio
Mason City, IA
1390 WTJS AM Radio
Jackson, TN
1480 WHBC AM Radio
Canton, OH
102.3 FM WXLM Radio
New London, CT
1100 KNZZ AM Radio
Grand Junction, CO
WVOX 1460 AM Radio
New Rochelle, NY
On Time Radio Network
Hot Springs, AR
Recovery Talk Network: Cable Radio Networks
Sunland, CA
Take 12 Recovery Radio: KHLT Broadcasting
Albany, OR
Recovery Coast to Coast Radio Show
Seattle, WA
Christian Financial Radio Network
Phoenix, AZ
WICC AM 600 Radio: The Talk of the Town
Bridgeport, CT
1070 WNCT AM Radio: Talk of the Town Show
Greenville, NC
1310 WIBA AM Radio: Outside the Box Show
Madison, WI
WWPR Radio: The Captain's America Show
Bradenton, FL
AM 920 WMEL Radio: Man About Town Show
Melbourne, FL
Keys 1440 AM Radio: Keys Morning Show
Corpus Christi, TX
1300 WERE AM Radio: Ronnie Duncan Show
Cleveland, OH
KLPW 1220 AM Radio: Karen Stratman Show
Washington, MO
1150 AM KKNW Radio: Talk With Your Animals
Bellevue, WA
KCIS Radio: Living Christian Program
Seattle, WA
Read More from Stan
Stanley is continually contributing many valuable articles to various publications and on the internet; to find his latest contributions, simply use any of the major search engines and do an internet search for "Stanley Popovich" or "Stan Popovich."
What Stan's Fans Say
Stanley Popovich packs a lot of punch for being a brief book on the topic of managing fear. He presents examples of fears and overcoming fears that the average reader can relate to. In looking at the examples he considers the variety of core techniques in dealing with fear. Some of the techniques he discusses are: Critical thinking and deductive reasoning, Positive self-talk, Self-imagery, and various others. – Frank Bookhead
Non Technical resource for helping those manage fear. The book has cognitive therapy and christianity woven together in a way that does not feel overwhelming or intrusive. Worth the read. – Ron Jon
Popovich has written about three distinct methods of dealing with fear. As a licensed counselor intern, I can say that I have incorporated many of the techniques mentioned in this book; Believers and non-believers alike could benefit from reading this. – Satchel Pierce Stillwell